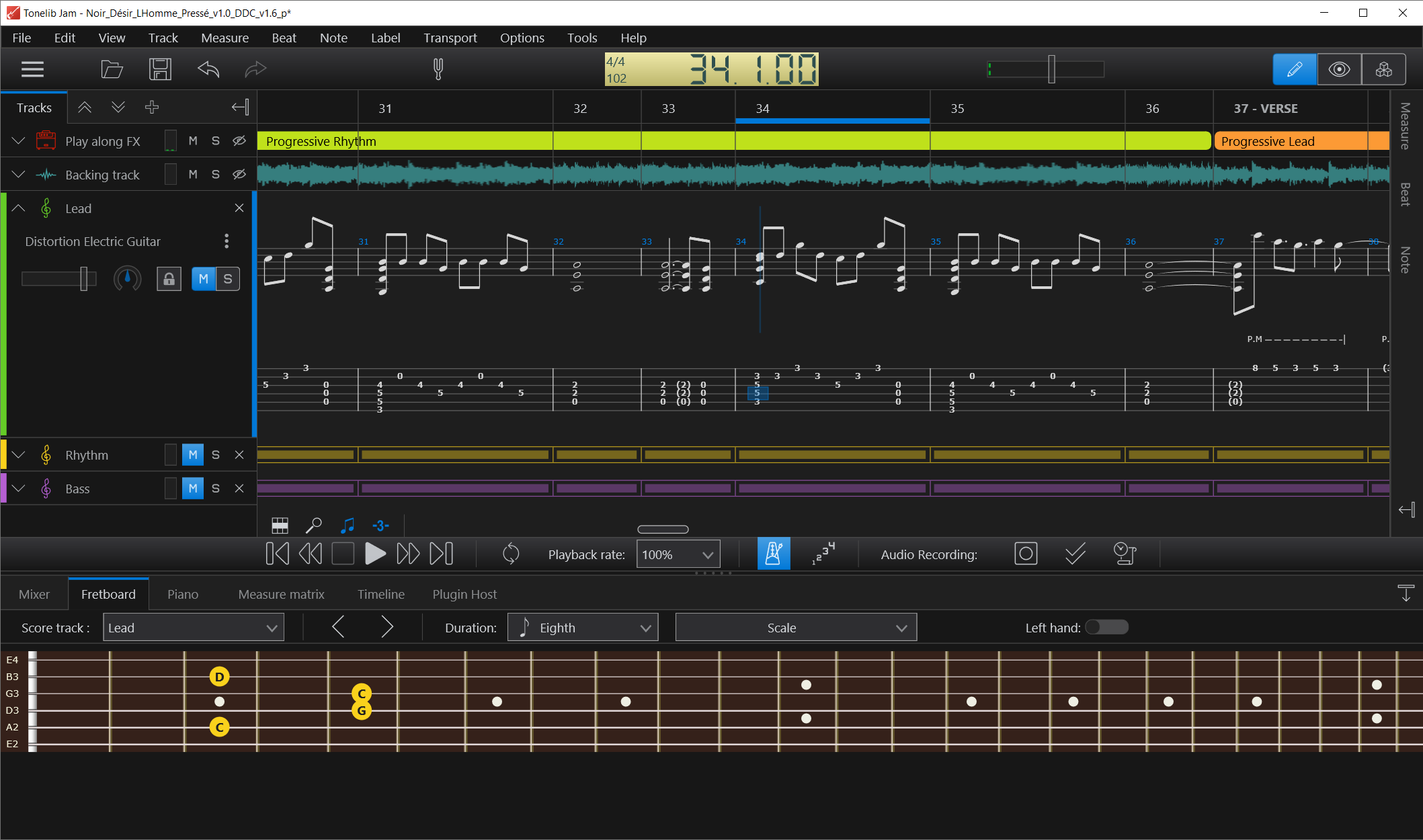 What is Tonelib JAM?
The Tonelib JAM is a software for creating, editing, printing and listening to tablature and sheet music for guitar and other fretted instruments. You can use Tonelib JAM for regular guitar practicing, for learning songs or for advancing your performance skills to the next level. The Tonelib JAM makes it easy to create backing tracks from just about any song. The internal player lets you change the playback tempo while keeping the same pitch and has facilities to loop a section of the music.
Who needs Tonelib JAM?
If you're an absolute beginner, Tonelib JAM is a perfect way of start learning to play an instrument. Find the tabs (or music sheet) of your favorite song or a music exercise, load it and start playing! Using the Speed Training loop function, you can learn even the hardest music pieces step by step. You can even use 3D View to make your study process look like a game.
#Musicproduction: ToneLib updates free ToneLib-GFX to v3.9.4 for Win, Mac, Linux #freedownload