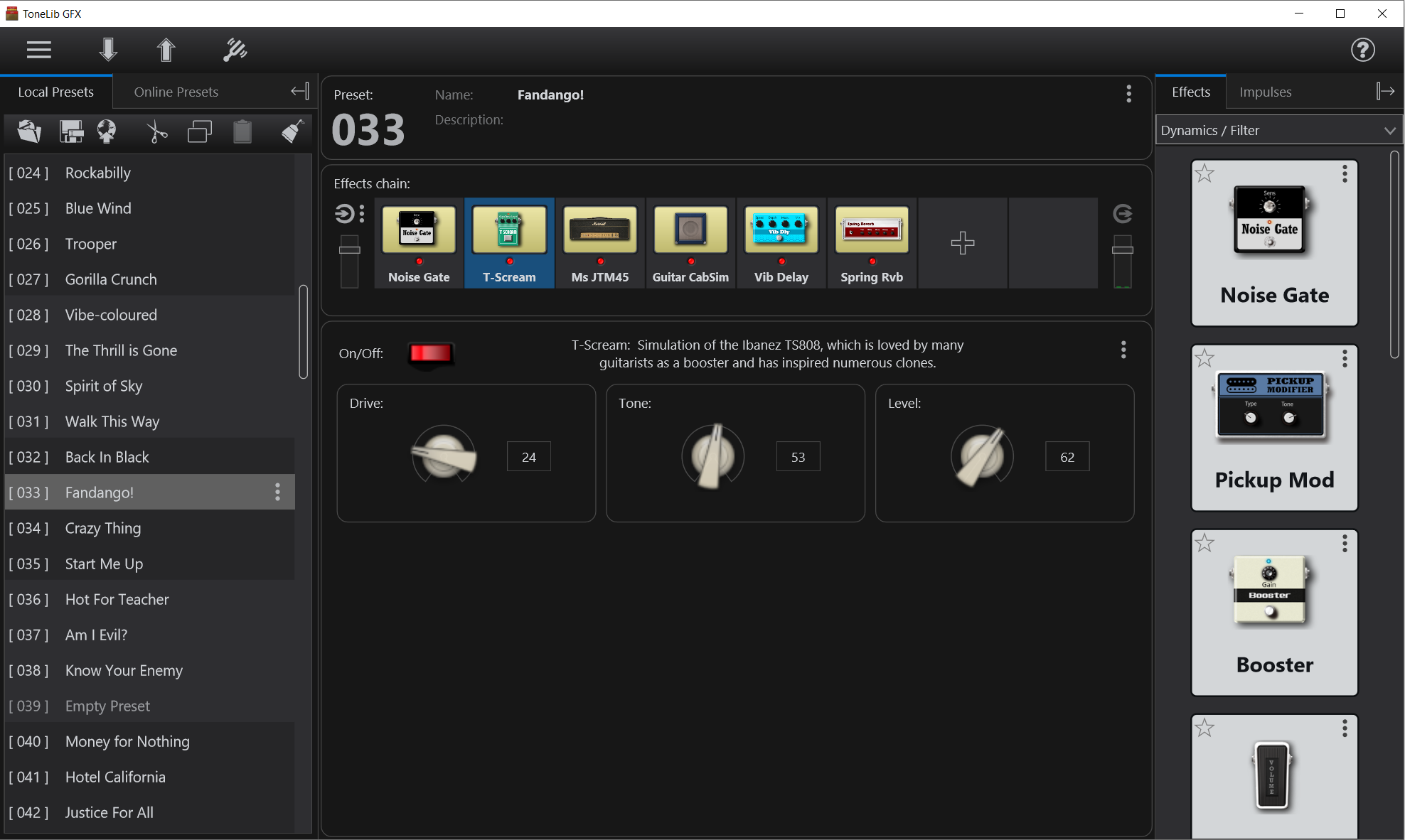 ToneLib GFX incorporates modules with emulations of real guitar rig elements achieved with software DSP to obtain "the best tones with minimal CPU load and ultra low latency". Its integrated preset librarian and IR manager also allow you to easily customize, backup and manage your built-in library of tones. All is managed within its user interface, which is designed to be simple, but powerful.
The oversampling is auto-adjusted to a session's sample rate to save valuable CPU power while providing the most transparent sound possible.
Also note that ToneLib GFX is not just for guitar. The many included distortion, amp, delay, reverb, compressor and other effects can be utilized on any types of recordings.
#Musicproduction: ToneLib updates ToneLib-GFX to v3.8.0 for Win, Mac, Linux #freedownload