Music&Filmproducer, Songwriter, Photographer - simply artist - from Vienna / Austria. Musician ViennaCC - about his creative works, also for bands and musicians: production of music and video, photography, free downloads. Homepage: https://www.vienna.cc/kunst/
Popular Topics in this Blog:

Saturday, January 4, 2020
Your First Party Time - Die erste Partyzeit #punchline #satire #pointe
Posted by

ViennaCC
at 10:10 PM
No comments:


Looking for ideas
#Poetry: Rhyme Session Sixteen
(Poem by ViennaCC)
Making it subject to the tyranny
She seeks to kindle with continual kissing
Gives false alarms, suggesteth mutiny
Or as the fleet-foot roe that's tired with chasing
Posted by

ViennaCC
at 12:00 PM
No comments: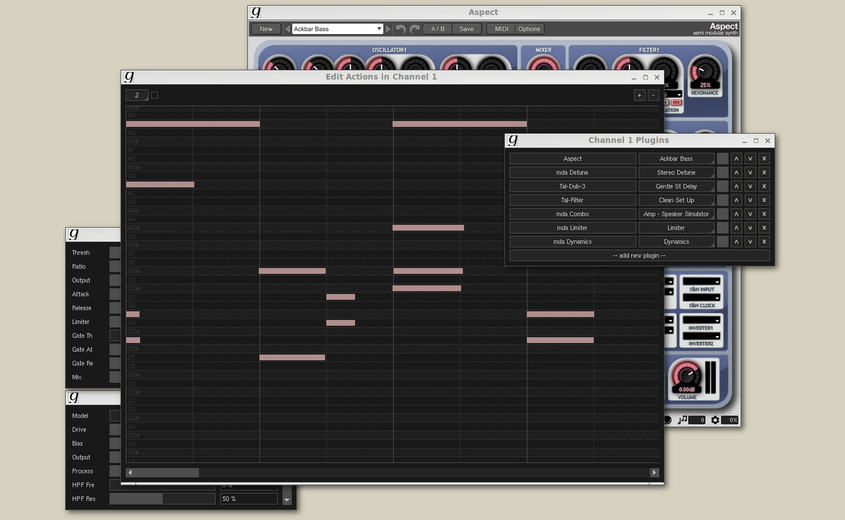 Giada is a free, minimal, hardcore audio tool for DJs, live performers and electronic musicians. How does it work? Just pick up your channel, fill it with samples or MIDI events and start the show by using this tiny piece of software as a loop machine, drum machine, sequencer, live sampler or yet as a plugin/effect host. Giada aims to be a compact and portable virtual device for Linux, Mac and Windows for production use and live sets.
Monocasual Laboratories has released Giada 0.16.0 code name "Dungeons and Catacombs". This version brings in many architectural changes and improvements to the audio rendering thread, as well as the UI layer.
#Musicproduction: Monocasual Laboratories release Giada 0.16.0 "Dungeons and Catacombs" for Linux, Windows and macOS #freedownload
Posted by

ViennaCC
at 1:00 AM
No comments: