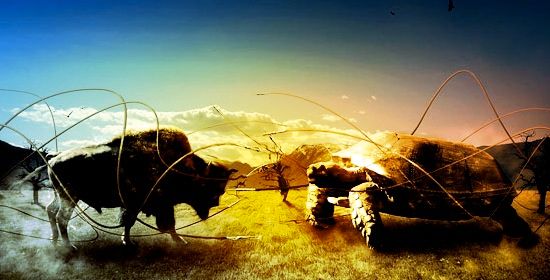 Create Clean Glossy Logo with Photoshop CS6
As the title says, you can learn how to create clean and glossy text effect or logos easily after seeing this video. Make sure you have CS6.
Photoshop Collage Tutorial
Give Collage Effect to your Photos easily by watching this video.
CS5 Water-coloring Tutorial
If you are wondering how to give your photos a water-colored effect then this Youtube Tutorial is for you.
Glow Text in Photoshop
Create Glow Text Effect easily, it will help you learn typography techniques too.
Vintage Effect
Give your photos a Vintage Effect,its simple and short photoshop tutorial you should try out.
Make Wings on Your Image
Give your photos wings, this tutorial will helps you make wings using Photoshop.
Forrest Fairy Speed Painting Effect
I heard this effect first time, but its pretty good how it is created. You can create fairy forest effect watching this tutorial.
Change Eye Color
How to change eye color in portraits and other photographs is demonstrated in the video.
Neon Text Highlights
This tutorial focuses on how to highlight a simple text with neon effect.
#Photoshop: 10 New Photoshop Tutorials on Youtube