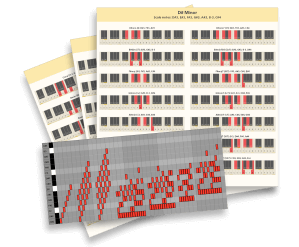 FeelYourSound has launched Scale Chords, a new website featuring a collection of over 300 scale pages and two big MIDI download packs.
Scale Chords will give the answer to two questions for more than 300 different scales:
What are the scale notes for each root note?
Which common chords are available for this scale?
#Musicproduction: FeelYourSound releases free Scale Chords MIDI package #freedownload