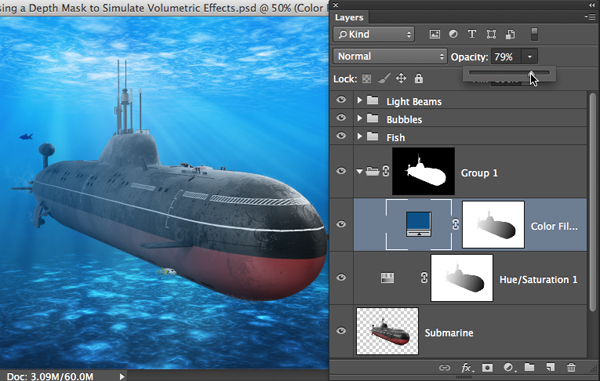 "Simulate volumetric effects"…what? Those just sound like a bunch of big, fancy words. In plain English, what exactly is a volumetric effect?
Put simply, a volumetric effect represents what happens to a subject when it exists in a semi-transparent substance such as fog, smoke, or murky water.
Okay. So what does this have to do with a…what did you call it…depth mask?
#Photoshop: Using a Depth Mask to Simulate Volumetric Effects