Music&Filmproducer, Songwriter, Photographer - simply artist - from Vienna / Austria. The man who sounds like the Beatles would sound today. Homepage: https://viennacc.bandcamp.com/
Popular Topics in this Blog:

Wednesday, January 7, 2015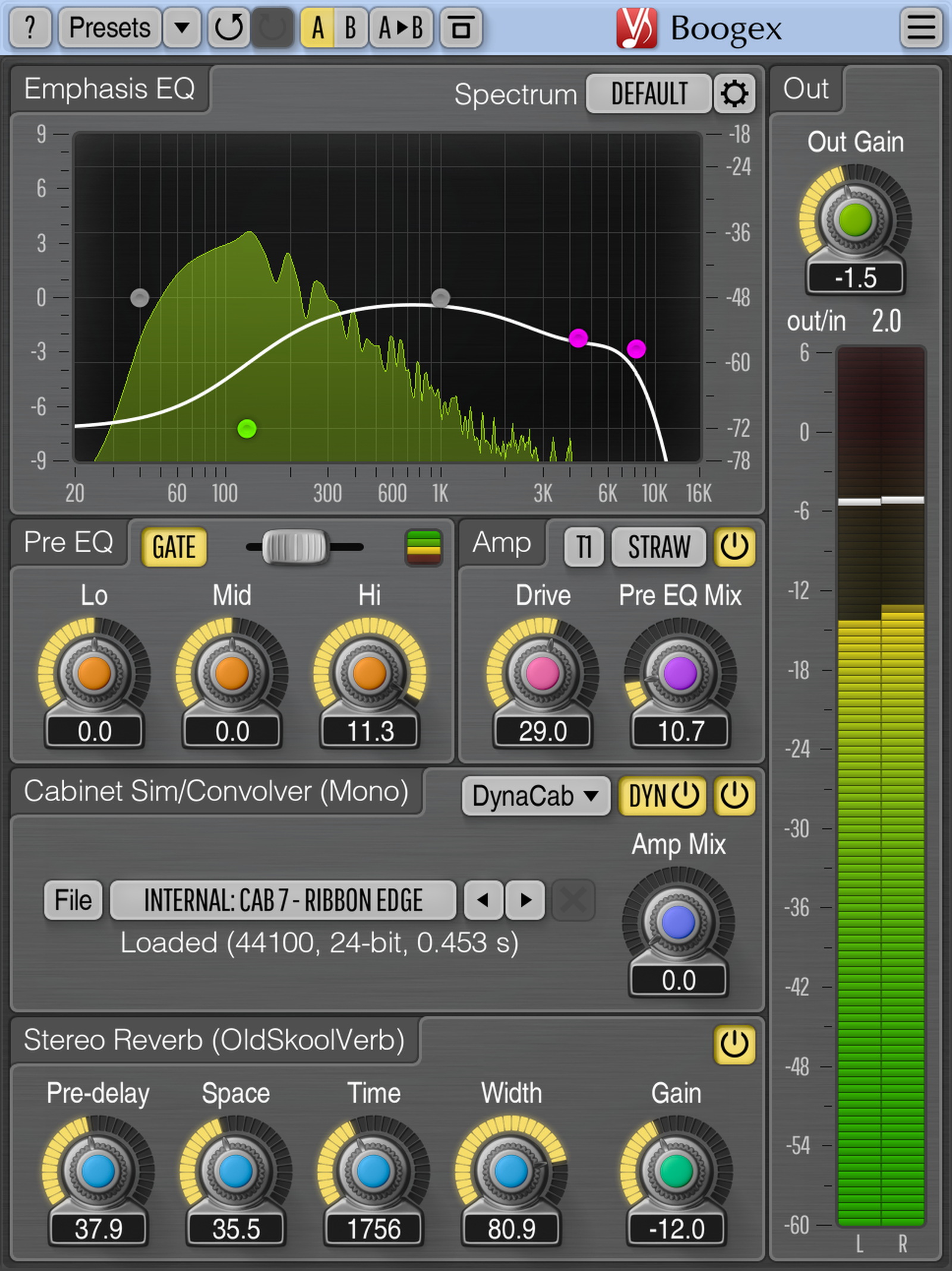 Voxengo has announced the release of the next major version of its Boogex plugin - a free guitar amplifier and cabinet simulation AU and VST plugin for Mac OS X and Windows.
Boogex now supports most user interface features latest Voxengo plugins offer, including undo/redo history, preset manager, user interface coloration and others. The plugin is available in AudioUnit, VST and VST3 plugin formats (including native 64-bit support), for Mac OS X (v10.6 and later), and Windows computers.
Most importantly, this updated version 2.0 features an improved guitar amplification algorithm which provides a set of processing modes.
#Musicproduction: Voxengo releases Boogex 2.0 - #Free Guitar Amplifier AU & VST Plug-in for Mac & Win
Posted by

ViennaCC
at 11:15 AM
No comments:
Links to this post